MSS

From studies to complete solutions. The service can be provided in-house or at the clients premises. Over the years MSS has developed a core competence in developing light weight modules for existing platforms where space is limited. These projects are mainly turn key including preparation of the foot print and final commissioning
Xrig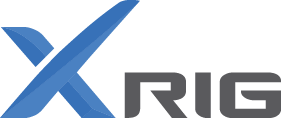 We are extremely proud to be part of this important event and look forward to engaging with all of you during the conference. Xrig`s vision is to become the Clients first choice and trusted partner in modular rig and associated rig equipment rental services. We are dedicated to help our clients achieve their operational goals and environmental goals on reducing emissions. As a company we will make sure that we take our part in the common goal of reducing the carbon intensity in our offshore operations.
Mento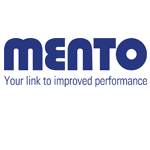 Mento bidrar til våre kunders suksess gjennom unik markedsinnsikt, teknisk kompetanse og industriens mest effektive handelsløsninger. Mento har inngående kunnskap om våre kunders verdi kjede, og hvordan våre produkter kan bidra til økt effektivitet og kvalitet innen følgende fagområder: Slanger og kuplinger , ventiler , filter , borerelatert utstyr og mekaniske løsninger.
Inspectio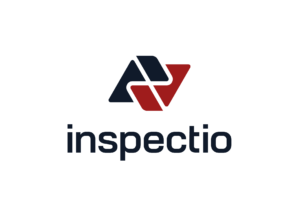 Inspectio AS develops software that helps asset owners and service providers to document their equipment compliance, and save valuable time by digitizing inspections, maintenance and other activities.
Inspectio was created by combining our inspection expertise with the latest web and mobile technologies, to give you the best inspection solution available.
Inspectio was born in the offshore industry, and are experts in hazardous area work.  Further on we aim too serve any industry that need digital inspection and documentation of their field tasks. Inspectio was first developed by Westcon, starting out as a product in 2015, then demerged to Inspectio AS in August 2020. Westcon is still our sole owner. Inspectio is customer driven and we work every day to serve you and your needs in digital transformation.
The Rig Cluster South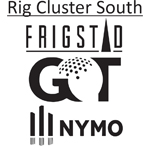 The Rig Cluster South will create opportunities for rig owners on the South coast of Norway. We are able to offer a wide range of services including Port and Yard stays . Competitive pricing, innovative solutions, best quality and green technology. The industry is changing and with this partnership the «Cluster» will be the preferred alternative. We shall be recognized by quality, flexibility and competence in all aspects, in all regional ports/yards. Work with us on an early stage to secure best solution, timely delivery, cost effective, HSE focus and minimum exposures to the environment
SubseaDesign
SubseaDesign is an engineering, design and fabrication company providing equipment and services to the subsea oil and gas industry. The company specializes in diver-operated and diver-less misalignment connectors, equipment for wellhead load relief (BOP – tethering) and general subsea engineering.
WellPartner AS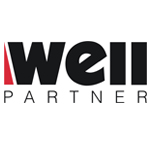 WellPartner AS is a service company that delivers technical expertise and high quality equipment and services within subsea drilling, completion and intervention operations. Our main focus is to assist our customers in reaching their goals of a safe and efficient operation. Through highly skilled personnel and quality equipment, we support oil companies in succeeding during advanced subsea operations. WellPartner supply rental equipment to enable well access to subsea- and dry-wells such as, HP riser and WOR systems, riser tensioning systems, Weak link products and equipment used for subsea hydraulic operations.
Westcon Power & Automation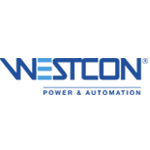 Westcon Power & Automation is a world leading system provider of hybrid- and fully electric solutions seamlessly integrated in our automation systems. We are working closely with customers and partners to reduce fuel consumption and emissions to secure a sustainable energy future. Our efficient and innovative solutions deliver new levels of safety, reliability and added value for our customers. We also develop and deliver the best of in-field digitalized maintenance software with our SaaS Inspectio solution.
YX Smøreolje AS
YX Smøreolje AS er et av Norges største smøreoljeselskaper, med historie tilbake til 1930. Vi har en komplett service-organisasjon I Norge, produserer TEXACO smøreoljer ved vår egen fabrikk og har eget laboratorium for bruktoljeanalyser, Vi har et godt utbygd leveransenettverk over hele Norge og leverer til ledende selskaper i marine og offshore industrien. Vi er ene-importør av PANOLIN miljøtilpassede smøreoljer.
energi24.no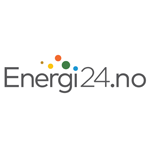 energi24.no er bransjenettsted med fokus på forretningsmuligheter på norsk sokkel. Vi holder deg og din bedrift oppdatert på det som skjer. Våre redaksjonelle kjerneområder er leting og feltutbygginger, rigg og boring, vedlikehold og modifikasjon, samt subsea.
Semco Maritime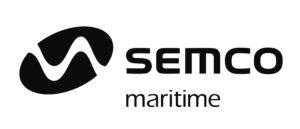 Semco Maritime is an international engineer and contracting company for the offshore energy
industry. We consistently work on improving our sustainability impact within the company and
across the supply chain.
Our vision is to secure carbon footprint mitigation and to provide green high-end solutions such
as SCR systems and Energy Storage Systems.
Our Norway office provides skilled manpower for onshore and offshore work tailored to
specific needs and requirements. We strive to achieve to become the preferred provider of
operation support within the North Sea area.
Our yard facility at Hanøytangen, close to Bergen, provides the largest drydock in Northern
Europe which offers high docking. We offer modification and services on rigs and vessels and
our experience within engineering and project management secures minimum downtime on
assets. Additionally, shore power is available for rigs and vessel moored at the quayside to
reduce the carbon footprint during their stay.
Roxtec AS
Roxtec tilbyr innovative tetningsløsninger for kabler og rør. Tetningsteknologien er trygg, enkel, fleksibel, i tillegg til plass- og tidsbesparende. Løsningene er sertifisert av alle større klassifiseringsmyndigheter og beskytter mot flere risikoer som vann, brann, gass, støv og EMP. Vi tilbyr både tilpassede og standardiserte løsninger og service for flere bransjer, inkludert marine og offshore.
Rig Partner AS

Rig Partner is an independent service company with highly qualified resources with extensive experience from rig operations and projects.
​
We provide services to drilling contractors for new-build projects, rig operation, renewal surveys, stacking, re-activation and decommissioning of mobile offshore units. Rig Partner also provide services to operating companies, e.g. rig surveys, rig support services, rig intake and contract management.
GS Oilfield Solutions AS
We spend every day taking on the challenges our customers face. We provide products, services and support that solve your problems – and help realise your possibilities – in every area of oilfield activity.
We blend our in-house experience with the strength of an international network of partners to deliver everything required for safe and efficient offshore operations.
Our core service areas include: sales, rental and equipment sourcing; management consulting services; well intervention; specialist fishing solutions, and decommissioning design solutions.
GS Oilfield Solutions: at your service.
TOOLSERV AS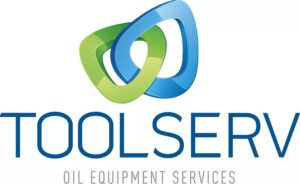 Toolserv is a service provider. We are nimble and focused to provide solutions for our customers. Along with a variety of industry leading suppliers, we have a wide base of experience and knowledge in our team. Together that makes us able to execute beyond expectation, on any delivery to the oilfield market. 
Global Gravity ApS

Global Gravity supply the world´s first Tubular Transport Running System (TTRS). We called it TubeLock®.
TubeLock® provides optimization of all processes for pipe handling within all types of well interventions and drilling
operations around the world. Giving our global customers great cost savings in combination with the safest
and most effective TTRS for all types of pipes used by drilling rigs.
Jukolux Oy

Jukolux is a lighting manufacturer, who offers a lot more than just light. We are designing, developing and manufacturing lighting solutions for ATEX/EX areas, as well as demanding environments in heavy- and challenging industries. Our mass-customizable products are manufactured according to strict requirements and standards for the certified special lighting markets.
Our mission is to create safer, better and more efficient working environments for people.
Smarter light. Better performance.
Enelift ApS

Enelift™ is the manufacturer of the HINGE-LOK™ Casing and Tubing Transportation Frame, as well as a supply company offering  procurement, expediting and technical know-how. Within the company we have over 30 years of experience within the Energy Industry. The philosophy of the company is to provide superior services where safety and quality are the two main ingredients, combined with innovative solutions for your specific requirements. Enelift™ applies its global capabilities to create local solutions for its customers around the world.
Proserv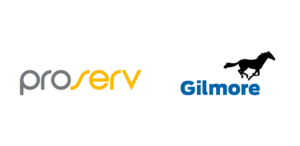 Proserv Stavanger provides high quality life of field service support. Primarily serving the North Sea, the facility offers a broad range of products and services available for purchase and rental. This ranges from flushing, pressure testing, spare parts and third party products supply, through to the maintenance of wellhead control panels and hydraulic power units, and the provision of sampling equipment and services.
Gilmore, a Proserv company, are agile partners committed to continually improving the reliability of essential infrastructure through innovative flow control solutions. We provide the following offerings: drilling, production, downhole and industrial solutions to the energy and industrial markets.
Lapwing AS

Lapwing are an Engineering, Testing and Machining company with 10 employees.
Many of our engineers have experience from production, assembling and testing. Hence we are experienced enough to cope with any task you may bring to the table.
Lapwing hold 30 years of design experience within downhole tool's and Topside Drilling Equipment.
We do it all. Challenge us and we will find a solution!
Jagtech AS

Jagtech AS deliver innovative drilling fluid treatment products to the oil industry.
Optimal drilling fluid condition is an important key factor for a successful and cost-efficient drilling operation.  To ensure such fluid conditions, optimal solids control processes and proper mixing abilities are vital.
JAGTECH product line is designed for highly efficient removal of magnetic particles and fluid conditioning.  The focus is on efficient user friendly, easy installed, customized installations both for new rigs and retrofit to existing process equipment on older installations with the following benefits:
·              Increased drilling performance​
·              Reduced operating cost
·              Reduced tool failure
·              Reduced wear
Pro Well Plan AS

With Pro Well Plan, engineers can update and compare well designs without spending time in spreadsheets and on writing reports. The platform is created for the engineers and developed based on their decision-making process during well planning. 
By ingesting historical data, engineers can benchmark their designs, compare design, time and cost with historical wells and perform digital offset analyses based on the entire database. Providing auto generated reports, full-page schematics and necessary plots for your presentation, which can be fully integrated into your digital strategy.
CCB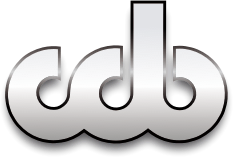 CCB has since 1973 served the offshore industry within service and supply, logistics, technical maintenance and base operations.  CCB is among the major Norwegian players within maintenance, repair and power-hybridisation of rigs and vessels, and also holds Equinor's main site for storage and maintenance of subsea equipment at Ågotnes.  Operating from several bases along the coast; Ågotnes, Mongstad. Sandnessjøen and Kirkenes. Runs an operation centre at Mongstad for several major operators according to FLX operating model.  Well positioned to offer customized and integrated solutions in highly sophisticated supply chains – ensuring an efficient and collaborative supply chain through digital innovation.
CCB Subsea AS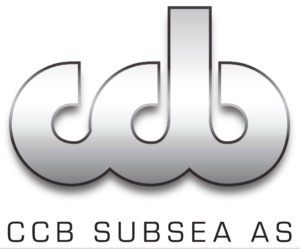 System independent supplier within both subsea and drilling maintenance, engineering and operations, with a culture of agility and flexibility and always eager to take on new challenges, and present with highly trained subsea mechanics and state of the art workshop facilities along the coast. Cross-vendor maintenance, design, engineering, project execution and operational services of subsea equipment and systems on both green and brown-field subsea projects. Experienced and qualified supervisors and engineers are prepared to support offshore operations such as well completion, intervention, workover, P&A and decommissioning.  Expertise in sustainable business opportunity studies and concept selections challenging existing solutions and bring in new ideas and innovation.
Oliasoft AS

Oliasoft was formed in 2015 by energy sector and software professionals dedicated to using the best digital technology to automate the well planning workflow.
The result is Oliasoft WellDesign, an integrated cloud engineering platform that transforms the process of building cost efficient, safe and effective well design systems.
Ace Oil Tools

Born from the belief that we can do better, we have raised the stakes in downhole technology, creating a superior method for attaching tools and accessories to the casing or completion string. The Ace Ratchet Collar is our foundation. With its unique locking mechanism, it delivers unrivalled holding force under all operating conditions. Our family of downhole accessories can be mounted directly to the outside of the casing and completion string and fitted virtually anywhere along the pipe.
We are excited to show off our latest innovation, the Ace Control Line Clamp (ACLC).
A holding force in downhole technology.
Enhanced Drilling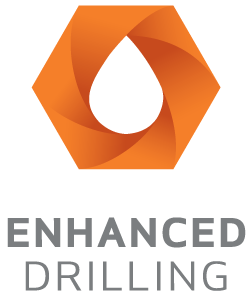 Enhanced Drilling provide specialist drilling technology and services to the offshore oil & gas industry. From risk-reduction technologies to environmentally beneficial systems, we create cost-effective, benefit-enhancing solutions for some of the offshore industry's biggest challenges. Our products and services cover all parts of the well from Cuttings transport on seabed or back to the drilling vessel, to pressure management during drilling and cementing with our MPD/MPC systems. Our unique pump technology helps clients around the world solve challenges on all types of subsea wells, from the top-hole and all the way down to the reservoir.
Our technologies and services include RMR®, EC-Drill® Managed Pressure Drilling system, Cuttings Transport System (CTS), MPC Managed Pressure Cementing (MPC), a complementary technology to RMR®, and the newly developed Enhanced Kick Detection system (EKD). The systems are built with a flexible mindset and are adaptable to all types of drilling vessels.
Iconic AS
Simple and cost efficient operations are essential in today's market. Stavanger headquartered Iconic AS offers wireless real-time monitoring with its Instrumented Digital Transponder (iDT) system to deliver pressure and temperature measurement that can be transmitted acoustically from below a barrier to surface. The system has a 100% successful operational track record, is simple to run and operate, and brings insight into barrier performance without additional operational complexity. 
Customers save money with faster decision making and operational flexibility and efficiency
Easy to install without modifying existing equipment and operations
Unobtrusive surface equipment
No additional wellbore trips required for installation 

No additional personnel on board to run equipment
PG Flow Solutions AS

Through proprietary solutions, unrivalled system integration experience, innovative approach and engineering competence, PG Flow Solutions provide our customers with significant time and cost savings through tailoring flow solutions that suit their specific requirements.
Today, PG Flow Solutions designs, engineers, manufactures, tests and commission a range of unique flow handling solutions, systems and products, including pumps and pumping technologies, across a number of industry sectors including marine, energy, aquaculture and land-based process industries.
Medco dinHMS

Rogalands største lokale bedriftshelsetjeneste, og gir deg spisskompetanse innen olje- og gass. Siden oppstarten i 1986 har vi støttet olje- og leverandørindustrien. Vi har også over tid utviklet et bredt spekter av HMS-tjenester som for eksempel helsekontroller, risikovurderinger og alle typer HMS-rådgivning og -bistand, som er spesialtilpasset for behovene på sokkelen.
RelyOn Nutec Norway AS

RelyOn Nutec is a global business delivering safety and competence services across the world, helping our customers protect their people, assets and the environment.
From our 30+ sites around the world, we serve 10,000+ companies every year, from the sole employee contractor to some of the biggest companies in safety critical industries such as oil & gas, maritime and renewables.
In addition to on-site and online training we develop and deliver world-leading drilling and lifting operations simulators, with unique functionality and a user-friendly interface.
www.relyonnutec.com
Global Rental

Global Rentals AS is a Norwegian service company specializing in the global supply of premium downhole equipment including the industry-leading Megaton™ Jar & Energizer......Probably the best Jar in the World! Global Rentals also works closely with other innovative companies including, European Drilling Projects with their evolutionary design of next-generation Stabilizers and Reamers, and Coretrax with their range of Advanced drilling tools featuring the best-in-class Churchill DAV MX™ circulating subs and the world's first hydraulic pipe recovery system, the HyPR™ Holesaver.
MudSim AS

MudSim AS was formed in 2019 by Mud specialists and software professionals. Our added value is to utilize existing experience from previous wells and digital technology to simplify and improve drilling fluid planning workflow.
Our tool, MudSim , Drilling Fluid Design algorithms, an integrated cloud engineering platform that supports the planning and operating process when building cost efficient, safe and environmental friendly drilling fluids. Our solution reduce environmental impact significantly.
iTec AS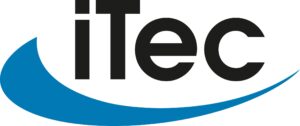 iTec er en totalleverandør av løsninger for industrien innenfor skjæring, forming, sveis og gassutstyr. Selskapets leveringsprogram av maskiner og utstyr er fra de ledende selskapene innenfor sine kategorier i Europa. Gode kvalitetsprodukter sammen med en stor serviceavdeling gjør at iTecs visjon er å være «et førstevalg for industrien»
I tillegg til platebearbeiding, rørkutting, håndholdte løsninger og skjærebordsløsninger, tilbyr selskapet tjenester og produkter innenfor gassutstyr og -anlegg av høy kvalitet. God service og oppfølging er sentralt, og iTec har en stor serviceavdeling som sikrer driftssikre løsninger og høy kvalitet.
iTec er eid av Ståle Ellingsen og Ole Pavljuk og har, siden starten i 2001, vokst betydelig. I dag tilbyr selskapet løsninger fra kjente leverandører som Messer, Kaltenbach, HGG, Bystronic, PEMA, DAVI, Swift-Cut, Resato, Hypertherm, Kjellberg, Spectron, og Witt gass.